---
---
Created from scratch by Fun Broker, these original activities offer an unforgettable moment of team fun while having for mission to open the minds, hearts and consciences of its participants.
---
---
Talk less Sign more
This 60-minute virtual experience will offer your teams, from 2 to 100 people, a fun immersion and initiation into the ASL (American Sign Language) language. As a team, discover the basics of the language (Alphabet, animals, common expressions), as well as a bit of history and culture surrounding the deaf community through memory games, the telephone game, trivia etc..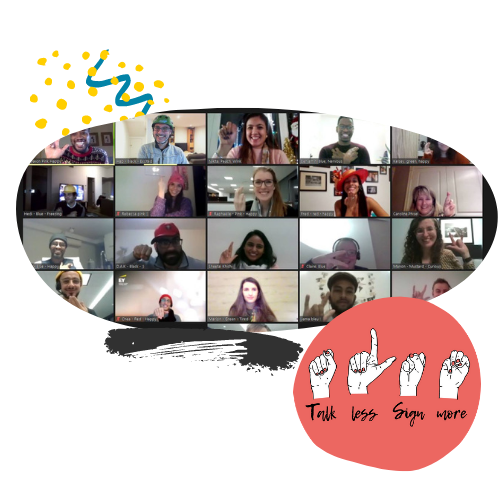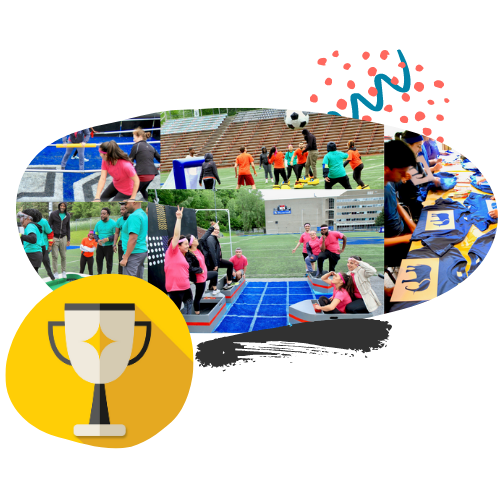 ---
Funlympics
Gather your group ranging from 50 to over 300 people for an afternoon of fun! Grouped into several teams that will compete in different gaming stations, and who will have to be cohesive to achieve victory. The experience includes creative and sporting activities, ranging from the creation of your team flag and anthem, to the giant naval battle or even a soccer bubble game.
---
Curling 4 Ever
Discover or re-discover curling and its 250 years of history. This 2-hour experience will immerse you in its cozy and friendly universe, provided with a hot chocolate, participate in a trivia, games of skill, and beautiful games of curling. The activity will welcome your teams of 4 to 40 people. Named as a 'one of a kind' activity on Airbnb Experience , it is ideal for sharing a special moment as a team!